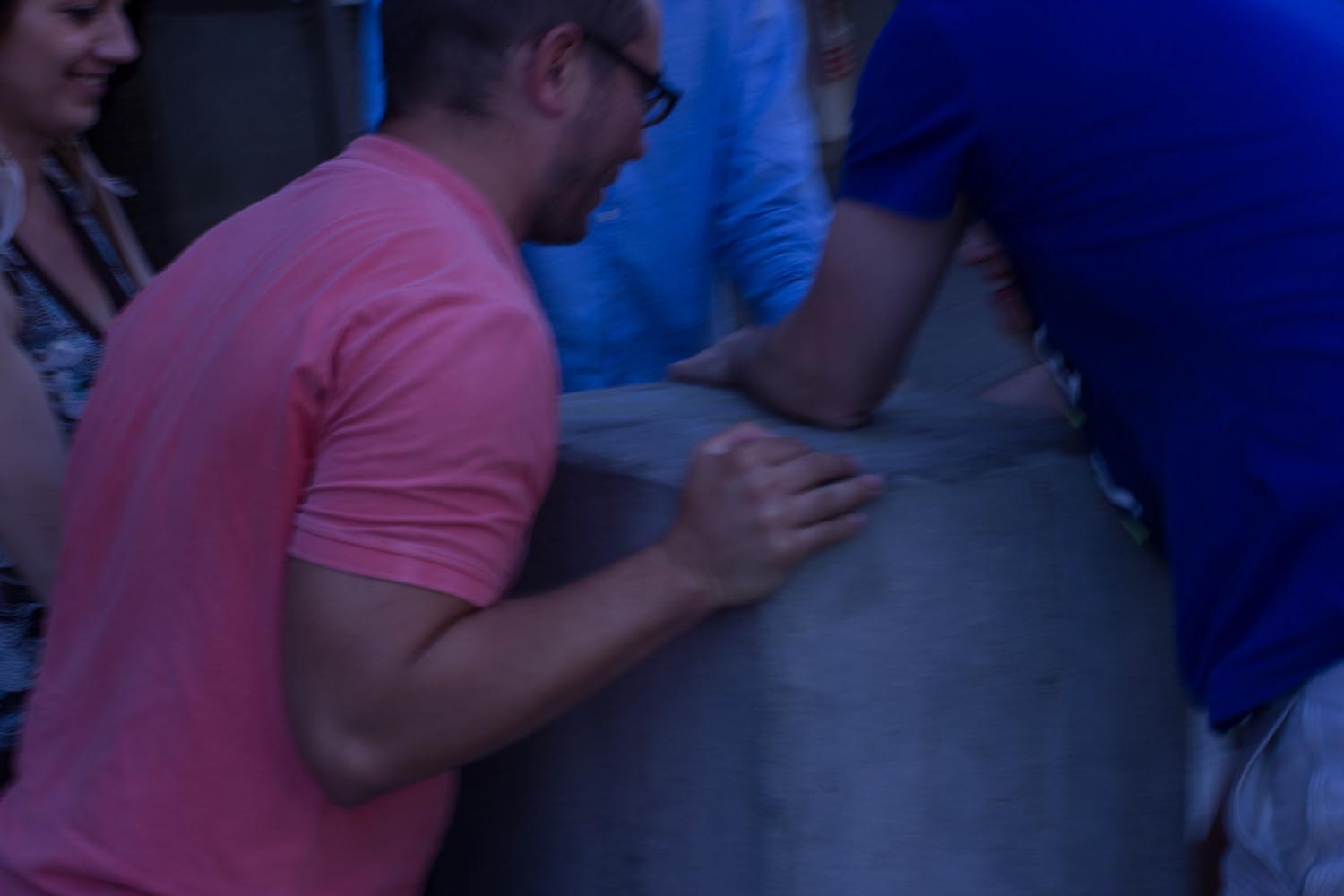 In the centre of Nova Huta, a New Town near Krakow, buildt in the times of socialism, we performed an intervention together with the relatives.
The symmetrical buildt, bombastic architecture didn't change since decades. The symmetrical main square is lined with 26 pedestals. Today they remain empty.
We asked relatives to turn one pedestal by 30 degrees with us, to provoke a change in the inner architecture.
Pedestal, R-R, Raphael Weilguni/ Viola Relle, Nova Huta, Krakow, 2015